Book a visit to our farm here!
Our flower farm is unfortunately not publicly accessible! But because we really like to share our flower fields with you, we offer a number of possibilities to visit our Flower Farm by reservation and only when the flowers are blooming.
Other times during the year there are no flowers and we are too busy with our work on the land and in the barn to receive visitors.
Sorry! A farmer's work is never done.

When can I visit your Farm?
Mother Nature decides every year when the flowers will bloom exactly which can differ a few weeks annually. 
The dahlias normally bloom from mid-August to the beginning of September.

Visit for the dahlia season 2018 is unfortunately no longer possible!

The daffodils normally bloom * from the end of March until the end of April.
The tulips normally bloom * from mid-April to mid-May. To make a reservation for a visit during tulip season 2019 is already possible!
See below which dates are available to book. Towards or during the flowering season we might add extra visit options.
Subscribers to our newsletter are given priority when making a reservation. Subscribe here for our newsletter.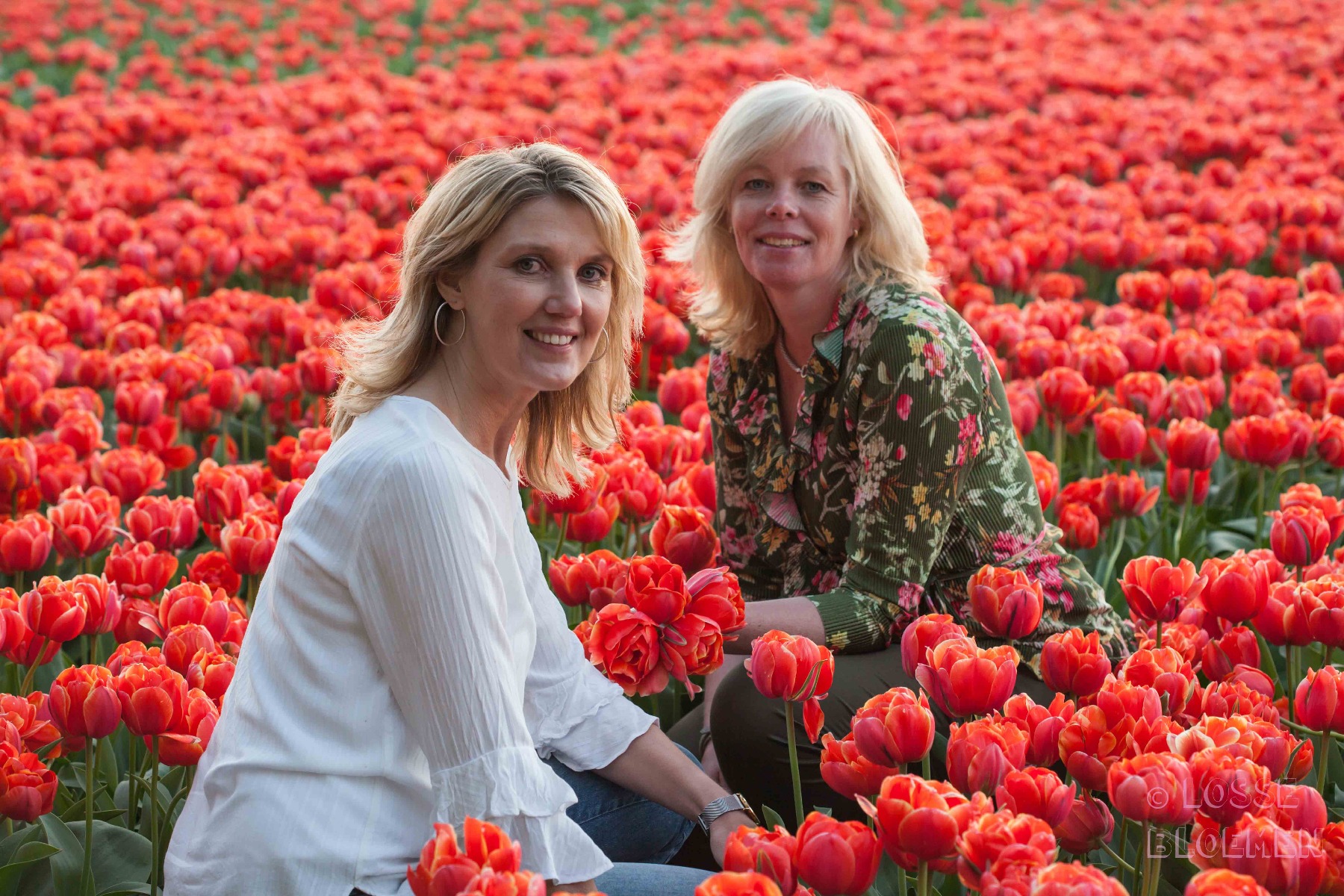 The location of the visit is always near Lisse / Keukenhof (Zuid-Holland).
     You will receive the exact address after booking.     
     It would be nice to meet you then!
     Greetings, Marlies & Linda