Book a visit to our farm here!
Our flower farm is unfortunately not publicly accessible. But because we really like to share our flower fields with you, we offer a number of possibilities to visit our Flower Farm by reservation and only when the flowers are blooming.
Other times during the year there are no flowers and we are too busy with our work on the land and in the barn to receive visitors.
Sorry! A farmer's work is never done.

When can I visit your Farm?
Mother Nature decides every year when the flowers will bloom exactly which can differ a few weeks annually. 
In the vicinity of our farm there are unfortunately few alternatives for an organized visit to the tulip fields. Of course you can always take photos in front of the fields, but if you want to photograph in the field, you really need permission from the grower.
Photoshoots and location rent
If you want to take a photographer with you or if you are a photographer and want to come and make a report with your clients, book a visit on one of the available dates for the total number of people present at the photo shoot. The normal visiting rate applies to the photographer.
Do you want to come with a group larger than 10 people or do you want to rent our location for reports or film recordings, send an e-mail to: info@famflowerfarm.com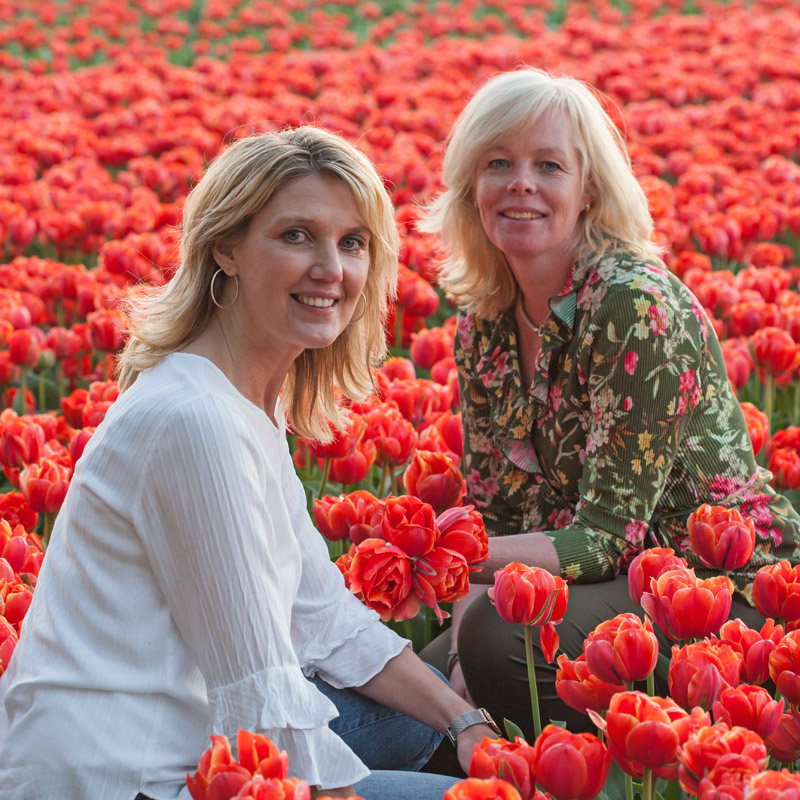 The location of the visit is always near Lisse / Keukenhof (Zuid-Holland).
     You will receive the exact address a few days before your visit.
     It would be nice to meet you then!
     Greetings, Marlies & Linda